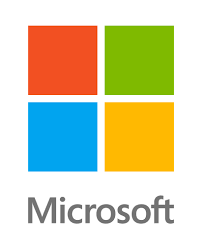 Does your company need a Microsoft certified systems engineer for Microsoft tech support within your business or company? Do you need tech support for your personal computer? Microsoft San Antonio and ASAP Computer Services can provide the incredibly experienced Microsoft certified professionals to help you and your organization design, deploy repair or administer your Microsoft Windows Active Directory computer network.  With experience and integrity, Asap computer services provides the kind of White glove, extremely experienced service you're looking for call 210-497-1424 to speak with someone at ASAP now.
Or Contact Us.
We still support the following "retired" versions of windows  Windows Xp, Windows Server 2003, Small Business Server (All editions 2003-2014) , Exchange Server 2007/2010/2013 and Windows 7.  We also support the newer Windows 8, Surface Tablets, All editions of SQL Server, IIS Server and Windows Server 2012 (Both Physical and Virtual Servers Running in Esxi 5.5 or Hyper-V)
Even if you are still running DOS and need help with DOS networking. Asap can help and will provide you the kind of IT support for  which Microsoft San Antonio and ASAP computer services have become known for.  If you're running Windows Server, Windows small business server, DNS, Active Directory, IIS, a domain, Exchange Email Server or any number of Microsoft Windows server products ASAP computer services can help you in your organization maintain develop and upgrade your Internet infrastructure, servers, computers and IT management processes.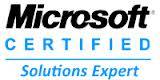 Did you know that Microsoft is sun setting the Small Business Server in addition of Windows server?  Microsoft has built the backbone of which this country's personal computer and business computing environments was founded on.  The Microsoft windows server operating systems and Microsoft Windows desktop operating systems such as Windows XP Windows 7 and Windows 8 are the lifeblood of all of the computers and software that the majority of personal computer users have grown and frankly become dependent and accustomed to.  The compatibility matrix for the Microsoft Windows operating system and third-party software products is astounding.  Truly you will not find an operating system like Microsoft Windows anywhere else.  Other desktop operating system companies either maintain control of any software installed on their system or does not have the infinite choices for software products that the Windows operating system provides consumers of computers, servers, laptops, tablets and mobile phones.

Microsoft will be opening up a Microsoft store during the holidays here in San Antonio Texas.  This is immediately following the recent launch of Microsoft windows eight operating system a colorful bright and fun upgrade to the solid Windows 7 line.  It leans towards the current personal computing trend of integrating mobile phone content and personal computer desktop content.  If you look at a computer running Windows 8 in a phone running Windows mobile eight the interface is the same this is helpful for personal computer users who are buying their first smart phone.  The ease of navigation on the smart phone will be enhanced due to their previous knowledge within the Microsoft Windows desktop operating system.
ASAP computer services only employs Microsoft certified technicians, although the technicians are also Dell certified, A+ certified, Network plus certified and Cisco certified.  the Microsoft certifications are the computer certifications we benefit from the most.
Microsoft computer Corporation began when Bill Gates started producing the desktop operating system MS-DOS and Windows.  If you have a system that still runs MS-DOS and you need MS-DOS troubleshooting, MS-DOS repair or MS-DOS network support in San Antonio we can help. We've been there and were still here, happy to help you with your IT support needs.

After MS-DOS came Windows for Workgroups, Windows 3.1, Windows 95, Windows NT, Windows 98, Windows ME, Windows 2000, Windows XP, Windows Vista, Windows 7 and now Windows 8.  ASAP computer services can provide troubleshooting, repair, service, consulting and training for any of their aforementioned desktop operating systems.
ASAP computer services is also wholly capable of providing your business IT support for any version of Microsoft Windows server, including Small Business Server, Microsoft Exchange Server, SQL Server, IIS. ISA-Forefront and any active directory domain controllers, DHCP servers, DNS servers, DFS, Clustering and SQL Mirroring or operations management servers.
We can also provide support for any type of network infrastructure you may have.  ASAP computer services is capable of providing IT support for single server environments or server environments with up to 25 servers.
ASAP computer services understands and respect the very basic element of cause and effect.  Our experience allows our clients the peace of mind in knowing that a backup plan is always in place for any server system we work on, design or in many cases rescue from a disastrous state.
Currently ASAP computer services can also build servers compatible with virtual environments and implement virtual servers running the Microsoft Windows server operating system. Running on a Microsoft VM hyper-V host or running on the VMware  Hosts.  If you are interested in upgrading your servers to virtual servers please contact us by clicking here or call ASAP computer services at 210-497-1424.