Why use San Antonio network cabling and network installation services by Asap Computer Services? In a word, Experience.  Knowing your network is designed and installed by a local BICSI Installer and RCDD in San Antonio ensures the implementation of current standards and best practices for your network installation.  Call Asap Computer Services at 210-497-1424 or contact us to discuss your Fiber Optic, Ethernet, Twisted Pair, DAS Network Cabling, Coax, A/V Shielded Cable, Server Room or Datacenter project. ASAP also installs legacy voice / analog infrastructure such as 66 blocks and 110 blocks for POTS.  ASAP is ESBE-SBE Certified in Division 27 and in the GSA Catalog.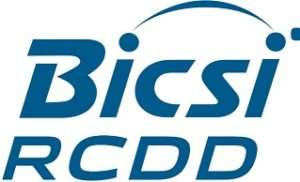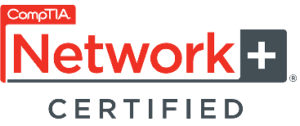 Network cabling is the backbone of every data, voice and multimedia network.  If you are moving into a new office, expanding or building and need efficient, fast and accurate wiring for Cat6, racks, pathways, bonding, FTTD, FTTH, PON or other infrastructure, we are capable of designing a cable plant that is scalable and affordable.  If you are not sure of the specifications for your Fiber Optic Installation, we can help you scope and spec your optical fiber, so it is compatible with your needs and bandwidth takes.
ASAP Computer Services specializes in retrofit network installations, considered by most in our trade to be one of the most difficult and challenging aspects of physical network installation.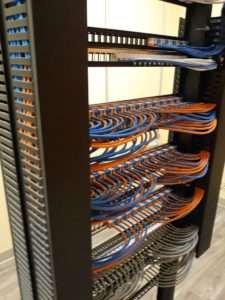 Asap has over 20 years of trade secrets, tools and experience in the retrofitting of commercial, multifamily, multi dwelling units and single family structures.  This includes Fiber, FTTX, Ethernet, Shielded Copper, Coax and Distributed Antenna systems.
ASAP also provides installation for new construction, commercial up-fits, interior finish outs, remodels, MAC's all by a BICSI RCDD and experienced BICSI trained installers.
The correct specification and installation of network cabling is important to maximize your investment.  This is especially relevant because of growing voice and data IT bandwidth needs today. Whether the right choice is Fiber Optic or Copper transmission media, Asap has the ICT design experience to build your LAN, CAN, WAN or VPN. Experience counts when you are designing a network and choosing the right cable media for the job; whether it is Cat6, Coax, Shielded Cable or Fiber Optics.
By analyzing the "take" bandwidth needs of your IT assets, from computers, laptops, wireless, voice, video, servers and data processing equipment ASAP can guarantee your network cabling is an enterprise class backbone for communication and growth.
BICSI RCDD & ANSI/TIA-568-D standards are applied to our network cable installations, alongside integrity & craftsmanship.
San Antonio Cabling Contractor Services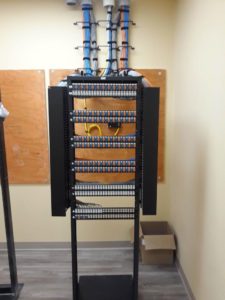 Integrating multi vendor equipment has become challenging, time-consuming and increasingly dependent on how IT systems are physically connected. Proper planning, configuration and installation for connectivity is critical.
Our professionals can analyze your existing network, protocols, wiring configurations and cabling infrastructure, identify requirements, and help you connect and integrate your cabling systems.
For a bid, estimate or just a discussion regarding your cable plant,  please contact us via our web form.
Asap Computer Services also provides other network installation related services.

Routers
Switches
Telephone and Data wall drops
PTP Antenna systems
DAS Wireless Network Installation
Passive Optical Networks PON
FTTD and other Fiber Optic LAN topologies
Cable Trays
Racks
Rack Shelves
Ladder Racks
Cable Management
Bonding/Earthing Systems
Backbone Cabling
Horizontal Installation
Certification of up to 1000Mhz Level IV Copper and Fiber Class IV
Server Room Cleanups
We have moved many of our clients network equipment between sites and provide network cable plant design, for network moves, adds and changes.
We look forward to helping you with your network wiring project.
In addition to San Antonio Network Cabling we also provide Fiber Optic Installation in San Antonio