Founded in 1998 in San Antonio, Texas, ASAP Computer Services was formed under the leadership of Courtney Pelzel, a BICSI Registered Communications Distribution Designer (RCDD) and Microsoft (MCP) Certified Professional.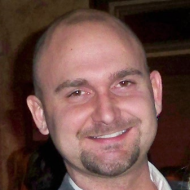 Over the years, the company has formed collaborative relationships with our clients, contributing to mutual growth with a laser focus on the attainment of our clients goals. Courtney has played a pivotal role in the company's transformation from a single-person venture to its current state of expanded operations. Throughout this journey, he has cultivated a culture focused on ownership, professionalism, subject matter expertise, and exceptional craftsmanship.
Collectively ASAP has over 150,000 hours in the field as subject matter experts in ICT, Networking & Telecommunications.
ASAP can be reached at 210-497-1424. Or you may contact us via the web.
ASAP Computer Services capabilities include:
Apartment/ Multifamily MXU Fiber Optic Installation
Industrial Network Construction
Commercial Tenant Network Finish Outs
VPN and Private Cloud WFH solutions
Active Equipment Installation
Cat 6 Network Installation
Demarc Installation
Fiber Optic Installation
Fiber Optic Splicing
Phone systems
Server, Router & Switch Sales and Programming
IT support and Helpdesk services
SMB Network cabling and infrastructure installation
Network and server design and architecture
VMWare Virtualization.
Network Repair, Administration, Operation and Management.
Network design by BICSI RCDD
Desktop and Laptop repair and support
Private Level 2 Datacenter Design and Construction
Wireless network support
System integration, Including Microsoft Exchange Server Expertise.
Computer Repair
Laptop Repair
Network Certification Testing
Contact Us for more information.  We appreciate the opportunity to demonstrate our work ethics and professionalism to you.