The Best Managed IT Service Near Me.
If you are looking for the best computer repair San Antonio has to offer.  Or want the best San Antonio Managed IT Service provider, call 210-497-1424 to speak with someone at Asap Computer Services about Managed IT Services, Laptop Repair, Networking or Computer Repair now.  Or click here to contact us.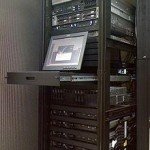 ASAP TIP: Check your favorite organizations website for security holes by visiting (Opens in new tab) https://observatory.mozilla.org/
Let ASAP Computer Services assist you with IT Support or Hardware Upgrades.  Our technical certifications include Cisco, Dell, Microsoft, Comptia A+, Network +.  We have an incredibly large knowledge base of working repair experience. This makes ASAP wholly capable of providing you or your organization ANY IT Support help it may need.  ASAP Computer Services is a leader among San Antonio IT Service companies. An easy, simple choice for anyone looking for Managed IT Services, a fix for a complicated technology issue, computer repair, or outsourced IT Support in San Antonio.
We provide the following IT services.
Onsite Computer Service
Computer Hardware Repairs
Software Troubleshooting
Network Troubleshooting
Cloud Computing
Computer Virus Protection
System Integrations
Laptop Repair
Server Repair
Service Contracts
Network Design
Network Installation
IT Support
Business Technology Consulting
Our IT Managed Service contracts have customized service levels for each client.
Managed IT Services San Antonio can depend on.  ASAP delivers results.
Asap Computer Services techs have 40 Years of collective hands-on, in the field, IT Service and computer problem solving experience. Diagnosing and Supporting HP computers, Cisco, DELL, Asus, Acer, IBM, Lenovo, Compaq, E-Machine, Apple, Barracuda, Wireless, iPad, iMac, VPN, IIS, SQL, Exchange, Active Directory and Office365.
Remote device monitoring and pro active maintenance.  Linux, Windows, SNMP.  We can manage them all.

Even a crashed hard drive is no problem for us.  Which is why 10,000+ clients have chosen us.  For truly difficult support situations.  We offer data recovery and provide imaging and backup solutions that work.
We also provide tech support.  Our I.T. maintenance staff more specifically can support your it installations.  Windows 2000. Windows Xp computers. Vista. Windows 7, 8 and Windows 10.  Windows Server 2003, 2008, 2012, 2016 and 2019. Hyper-V and VMWare Virtual server computing Environments.  Thin Clients and Terminal Servers, NAS and SAN storage hardware and virtualization.  Network infrastructure and cable plants, Backup software, and third party vendor's hardware such as HP, Cisco, Barracuda and DELL
Our services will be performed to a high standard.  Yours.  And by one of ASAP"s experienced, friendly and certified techs.
If you're not certain if you need our full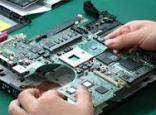 service.  Don't delay, because what seems like a small issue can actually be a serious problem.  Why bother wasting your time?
Contact the experienced professionals at ASAP Computer Services today.