Computer Repair, Laptop Repair, Managed IT Services and IT Support.
If you are looking for the best computer repair San Antonio Texas has to offer.  Or want the best San Antonio IT Support company in the city, Call 210-497-1424 to speak with someone at Asap Computer Services about Managed IT Services, Laptop Repair, PC repair or Computer Repair now.  Or click here to contact us.

Let ASAP Computer Services assist you with IT Support or Hardware Upgrades.  Our technical certifications include Cisco, Dell, Microsoft, Comptia A+, Network +.  We have an incredibly large knowledge base of working repair experience. This makes ASAP wholly capable of providing you or your organization ANY IT Support help it may need.  ASAP Computer Services is a leader among San Antonio IT Support companies. An easy, simple choice for anyone looking for Managed IT Services, a quick computer fix, computer repair, or IT Support in San Antonio.
We provide the following IT services.
Managed Services
Onsite Computer Service
Computer Hardware Repairs
Software Troubleshooting
Network Troubleshooting
Cloud Computing
Computer Virus Removal
PC Repair
Laptop Repair
Tablet Repair
Server Repair
Service Contracts
Network Design
Network Installation
IT Support
Business Technology Consulting, Staffing and Management
Our managed IT Managed Service Contracts have customized service levels.  For example our emergency service parachute package is a 2hr onsite response 7 days a week.We can provide. 4hr, 6hr, 12 hr, 24-48hr, M-F or 365.  Nationwide we can provide same day and next business day support.  Whatever your organization needs can be added to your Managed IT Services agreement.
Remember ASAP can customize your Computer Maintenance Contract.
Asap Computer Services has 15 Years of hands-on, in the field, IT and computer problem solving experience. 40 years combined. Diagnostics and Support for HP computers, iPhone, Cisco, DELL Computer, Asus, Acer, IBM, Lenovo, Compaq, E-Machine, Apple Computer, Macintosh.  HP, Hewlett Packard, Linksys, Hard Drives and Barracuda, Wireless, iPad, iMac, VPN, IIS, SQL Exchange, Active Directory and both Microsoft and Linux servers.
Looking for San Antonio computer repair?  We have been a leader for 15 years.  For PC repair or the best I.T. Support San Antonio has to offer as well as network maintenance.  For desktops, PCs, servers and networks of all makes models and scope.  Since 1999 our PC Help-desk and It Technical Support Service provides comprehensive computer support.  For hardware, networks and software.
Other  services we provide are deployment, implementation and network administration.  Operational support.  Network planning and support.  Virus or spyware removal.  And day to day desktop support needs.

Even a crashed hard drive is no problem for us.  Which is why 10,000+ clients have chosen us.  For truly difficult support situations.  We offer data recovery. IT services San Antonio IT Support, managed it services, PC upgrades and computer networking.
We also provide tech support.  Our I.T. maintenance staff more specifically can support your it installations.  Windows 2000. Windows Xp computers. Vista. Windows 7 and Windows 8. Windows Server 2003, 2008 and 2012,  Hyper-V and VMWare Virtual server computing Environments.  Thin Clients and Terminal Servers, NAS and SAN storage hardware and virtualization software.  It Network infrastructure and cable, Backup software, and third party vendor's hardware such as HP, Cisco, Barracuda and DELL
Our computer installation service is if anything.  Incredibly thorough and methodical.  We will check your system or network for spyware. Trojan viruses and more.  Pc repair San Antonio can count on.  Our computer it services will be performed to a high standard.  Yours.  And by myself or one of my experienced, friendly and certified computer repair techs.  Who are San Antonio natives.
If you're not certain if you need our full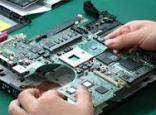 service.  Don't delay, because what seems like a small issue can actually be a serious problem. We fix every type of it system.  Setup and finish our it repairs quickly and thoroughly. Why bother disassembling your PC and hauling into the shop?  Every single time it has a problem? When trouble-shooting virus, data, freezing, blue screens or spyware happen.  Headaches pop-up, you can rely on our certified knowledgeable computer tech's to deliver.
Fast, affordable PC service on-site.  Keyboard Repair or Laptop Repair. Whether you want to speed up your computer's performance.  With an upgrade.  Make those annoying pop-ups to go away.  We can install a wireless network, or just teach you how to use your PC peripherals more confidently! If you need fast,immediate computer services and it repair.
We are the right choice for you. You can call or book a service call online around the clock, 7 days a week to request an onsite service call.   We will dispatch a computer service technician to your front door or office, using our proprietary field service software.  It will route our closest technician to you.
We accept all major Credit Cards, Visa MC, AMEX, Discover, Checks, Debit, PayPal, Google Checkout and Cash. San Antonio IT Service now serving Boerne and Schertz.