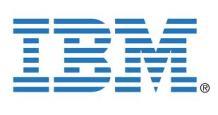 IBM computers is no longer in the personal computer business.  IBM sold its CPU manufacturing to a Chinese company Lenovo in 2007.  However IBM computers still manufactures servers and business machines under the IBM brand.  There is a service provider and repair depot for IBM computers in San Antonio Texas.  If you need your IBM computer repair San Antonio look no further ASAP computer services can solve and fix your IBM computers problems.  Contact us by clicking here or calling 210-497-1424 or Contact Us.
As I previously stated IBM short for International Business Machines is no longer in the personal computer business the Lenovo Corporation of China now sells the IBM ThinkPad laptop computer and ThinkCentre desktop computer.
If your business runs on IBM servers or infrastructure and you need service, repair or consulting give us a call at ASAP computer services.  we can help manage your IT infrastructure or upgrade your existing IBM servers.  ASAP computer services is a managed IT service provider and a contract IT support company in San Antonio Texas.
IBM computers has not issued any recalls recently.  However the Lenovo computer Corporation has issued recalls for issues that need to be fixed and IBM ThinkPad laptops.