Are you looking for an experienced San Antonio server repair service? Does your current San Antonio Server repair company leave you and your server hanging for weeks or months?  Our goal is to become your San Antonio server repair company of choice for now and years to come.  Thank you for the opportunity to repair your server. Call 210-497-1424 or email us now.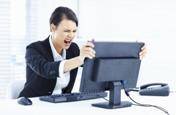 ASAP computer services has been fixing servers since 1999, that's approximately 20 years in business serving San Antonio area's business computer service needs. We repair and recondition server computers and also sell new servers.
Whether you have one 1 server or 1000 servers, ASAP computer services wants to earn your business.  We mean what we say in our name ASAP, as soon as possible.  No one wants to leave their server at some  computer repair shop  for days, or weeks or months.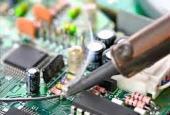 Not only do we want your business, but we want your business again and again and again.
Server repair is more science than art..
…and Asap Computer Services knows the right formulas to fix your computers.  Your San Antonio server repair company should have a six month guarantee.  Like us, we also have a six month warranty on any San Antonio server repair that requires parts.  And any server parts required to repair your computer.
If a hard drive in your RAID array has gone bad in your server, we can replace your hard drive after removing the old hard drive from your server.  Whether it is Windows or Linux we can provide this service for you.
If your power supply has stopped working, or in other words your server does not turn on or power up. We can fix that.  Replacing a power supply is a daily occurrence at ASAP computer services.
Virus removal is a snap for ASAP. We also remove ransomware and spyware from Servers, We can also repair damaged operating systems that will not load on your server.
ASAP computer services can help you troubleshoot Internet connectivity issues with your server.  Sometimes current service providers don't go far enough to solve  peoples Internet connectivity issues.  These kinds of DSL problems, AT&T internet problems, Time Warner cable issues, WiMAX, and wireless broadband problems are no problem for ASAP computer services.
We know the tech support phone numbers for all of those companies by heart. Although ASAP computer services is proud to say that, admittedly it is a necessity for the services we provide.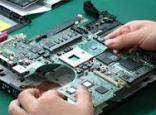 Day to day we deal with the latest viruses, bugs and hardware.  We have the best tools, the most experience and tried and tested processes for server repair, that just work.  Give us a call at 210-497-1424 or click here to contact us.