Need reliable wireless networking your San Antonio businesses can depend on?  Asap Computer Services has been installing and troubleshooting 802.11 wireless networks in San Antonio since 2002.  We have experience with WIFI going as far back as 802.11a.  We also install and support building to building wireless, and other distributed antenna systems within both consumer and licensed frequencies.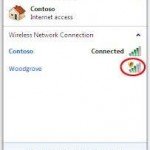 Does your office, campus, hotel, warehouse or other facility need a wireless network that is dependable and well designed?
ASAP Computer Services was an early adopter and installer and has worked with wireless early on in the life-cyle of this amazing technology right here in San Antonio.
Here are 4 plain English no mumbo-jumbo considerations for designing a wireless network.
Capacity

Scalability

Security

Range
Some Benefits of Wireless networking include.
You save money.  Wireless infrastructure is much less costly to install
Increase user productivity and mobility.
Lock in cost of ownership rather than pay for an expensive leased equipment.
Maximize cross department communications on a campus or enterprise.
Increase the efficiency of your business by allowing departments located in different. buildings to access the same local network.
Strengthen competitive advantage with cost effective solutions.
Generate sales revenue by improving customer service.
Should You Choose Asap Computer Services To Design, Install or Service Your Wireless Computer Network ?
Yes, We are known for detail oriented design and installation, and creating integral long-term partnerships with our clients.  ASAP is also BICSI certified.  You will constantly be dealing with the same salesperson and the same technicians reducing the learning curve and decreasing downtime.
Reach out today to discuss your project.
ASAP Computer Services provides small businesses and local government entities with first class wireless network installations for a variety of frequency platforms. Offering a wide range of outsourced network services enables ASAP to deliver a secure, reliable, and scalable solution customized to meet your specific needs.
The latest networking technology has been integrated into our daily lives.  We expect to be on the Internet everywhere no matter where we are at.   Sitting down, standing up, on the freeway, at the mall, in the office.
Contact Us today