Sometimes the biggest IT challenge is not having IT Support with real expertise.  It's needed to support and service your systems.  ASAP provides the kind of IT Support San Antonio companies can count on.  ASAP assists our clients with expert hardware, infrastructure and software support.  Giving you all the IT Support you need to help maximize IT productivity.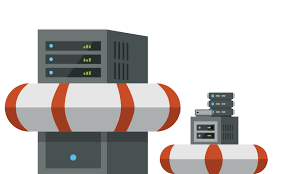 Because staff can be overwhelmed with day to day support due to "tunnel vision".  As a result of putting out IT fires day after day.  Things don't get done properly.  Or IT administrators whose job it is to focus on the big picture.  (Or wearing other hats.)  Misses the minute details.  As a result, desktop support needed to keep your employees and yourself up and running get overlooked.
Almost certainly you should Contact us now.  Or call us at 210-497-1424. Or maybe email us.  If you have an immediate need for the kind of IT Support San Antonio businesses bank on.
As a result you can lose the IT headaches. 
ASAP Computer Services provides IT Support.
Remotely, On-Site or Carry In Services.
Security updates and patching.
Managed IT Services for your business.  Including support for Microsoft Exchange, Databases, Microsoft Office 365 & Virtualization.
Hourly IT Support or Managed IT Services.
Single POC escalation.  IT ticketing with customer-controlled severity levels.
Asap Computer Services is qualified to provide design, administration and integration services.  Similarly migration and outsourcing services are part of our offerings.  We strive to provide IT Support and Managed IT Services San Antonio businesses can depend on.
Use Our IT Support Know How.
We can provide a IT subject matter experts for you to leverage.   Within your organization use our brains and experience for  Project Management, CIO tasks and IT support.
Have you ever said?  First of all, what is so and so's password? 
It is satisfying to know we can assist you as a consultant.  How?  By bringing organization, documentation and mapping into your office!  It's easier to maintain a well documented and mapped network.  Because we know what is where when the need arises.
IT Consulting.
ASAP Computer Services IT consultants can translate business needs into technology solutions.  Helping to enable companies to realize the value of their IT assets. And act as program and project management leads.  For end-to-end  IT solutions and services.
Certified network engineers, serve as your field-tested project managers.  And specialists who design, build and operate networking solutions.
B2B IT Support in San Antonio.
Network Support.
IT Security.
Day to Day IT Support Needs.
Virtual Server backup and replication.
Desktop Support.
In conclusion, Contact Us to discuss your needs for IT Support In San Antonio
or call 210-497-1424