If you have an immediate need for the kind of IT Support San Antonio businesses count on, due to an IT related problem and your Computer related nightmare is vexing your business contact us, call us at 210-497-1424 or email us.
All you have to lose is that headache.

ASAP Computer Services provides:
Depot, On-Site or Remote desktop, network and server IT support by ASAP experts to help keep your IT systems up and running.
Managed IT Services for your business including support for Microsoft Exchange, SQL, Linux, Microsoft Office & Virtualization
Ad-Hoc, Hourly IT Service and IT Support .
Single point-of-contact escalation and IT solution management with customer-controlled severity levels.
Asap Computer Services is uniquely qualified to provide Network Design, Network Administration, Integration, Migration, IT Support and Outsourcing Services.  We strive to provide IT Support and Managed IT Services San Antonio businesses can depend on.

Sometimes the biggest IT challenge is not having the IT staff or expertise internally to support and service your systems 24 hours a day.  ASAP Managed IT Services entitles our clients to expert hardware, infrastructure and software support.  Giving you all the support you need to help maximize IT productivity.
Even your staff can be overwhelmed with day to day support and unable to make improvements due to the "tunnel vision" that can come about from putting out IT fires day after day, or the opposite an IT administrator who is so focused on the big picture or larger developments that the desktop  support tasks that have to occur to keep your employees and yourself up and running and producing.
Use Our Know How.
We can provide a IT subject matter experts for you to leverage within your organization for Project Management, CIO tasks and IT process development.  Fully documented and mapped networks are easier to manage and troubleshoot when the need arises.
Who knows what so and so's password is and where is their backup? 
It is a familiar cry when we first arrive at a potential clients office.  It is satisfying to know we can assist you as a consultant and bring organization and documentation into your office!
IT Consulting
ASAP Computer Services IT consultants can translate business needs into technology solutions, to help enable companies to realize the value of their IT assets. As program and project management lead for end-to-end  IT solutions and services, the ASAP IT services consultant assumes overall responsibility for network hardware and software services, extending our tools and expertise by engaging pre-selected vendors and third parties.
We are the certified network engineers, field-tested project managers and specialists who design, build and operate networking solutions our strategic IT partners and alliances relish.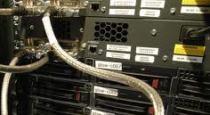 We can provide Managed IT Services and consulting in regards to:
• Network Design, Migration and Monitoring
• IT Security Policies and IT Development
• Disaster Recovery Planning and Consulting
• Virtual Server implementation and replication / COLO Maintenance Services
• Wired Wireless Network Deployment and MGMT Fiber, Copper & Advanced TCP/IP
Contact Us to discuss your needs for Managed IT Services In San Antonio at 210-497-1424