What will an ASAP IT Plan Will Do For My Company?
GOOD QUESTION!   It will include…
Monitoring and managing desktops, servers and your network.

Proactively monitor network devices such as routers, switches, firewalls, virtual hosts-hypervisors, virtual machines and network storage.

Up to date security patching for web and local IT assets.
Remote and onsite support.
Managing and installing virus, spam and spyware protection.
Backing up mission critical data and servers.
Installing and manage firewalls and web filters.
Email hosting.
Anywhere access to your email.
Local San Antonio service techs and staff.
Call 210-497-1424 to speak with someone at Asap Computer Services now.
IT plans can be customized to suit your business needs.  Here are some examples and case studies are below.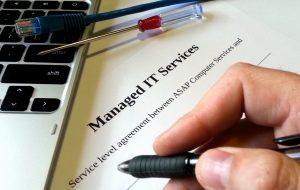 Remote:

Support for Servers, Desktops and Network Monitoring.
Remote support is usually the first choice for high availability and low cost. Very often our trained specialists with product-specific skills, solve your problems remotely.  However when that is not an option, on-site support is available and will help meet your availability objectives.
Onsite:

Small Business IT Services: 9a-5p M-F or 8a-8p 7 Days a Week.
Service is provided Monday – Friday, 9:00 a.m. – 5:00 p.m. local time or 8am-8pm 7 days a week, depending upon your SLA.  For onsite incidents a service technician is scheduled to arrive at your site within 2 hours after remote problem determination is completed.
Depot:

Non Business Critical IT Services: 9-5 next business day. 
Next business day IT Services. A service technician is scheduled to arrive at your site on the business day after we receive your call. The business day is Monday through Friday, 9:00 a.m. – 5:00 p.m. local time, excluding holidays.  You may also drop anything off with $0 diagnostic charges. (Some limitations)
Critical Systems:

  IT Services and Monitoring: 24-7-365 Package.
Recommended for: Hospitals/Pharmacies/24-7 Operations.
24-7-365 Onsite support options will help meet your availability objectives and are available in several levels. 24x7x365, same day or next day SLA Service Contracts are available.  Around-the-clock service includes holidays. When onsite service is required, a service technician is scheduled to arrive at your site within hours of receiving your call 24-7-365.
Your IT systems must be available to meet the demands of your business.  Mission-critical applications still have to meet budgetary considerations. ASAP Computer Services offers a full range of computer service levels designed to help meet your needs.
We provide B2B IT Plans San Antonio businesses can rely on.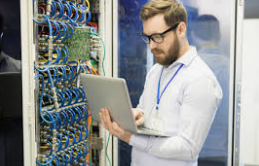 Different and customized service level agreements are available for your organization. The service levels are also scalable down to a per-device, per-user or per-facility scope. If you have questions, speak to your ASAP Computer Services sales representative. Manage IT costs within the requirements of your business, as a result of customizing your SLA.
Within a Break Fix model these response times are not possible to guarantee and deliver.