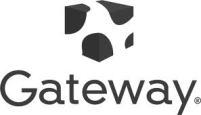 Gateway computers operated a retail store in San Antonio Texas in the late 90s.  It was located on San Pedro Ave. inside Loop 410.  Gateway computers and Gateway laptop computers were sold at this facility however service and repair was not performed there.  at that time ASAP computer services was the best choice for Gateway computer repair San Antonio had.  And today if your Gateway computer needs to be fixed ASAP computer services is still the best choice. Call 210-497-1424 to speak with someone at Asap Computer Services now or Contact Us.
Gateway computers purchased Emachines and in early 2007 Gateway computers was purchased by Acer computer Corporation.
One of the main benefits in regards to Gateway computers or perhaps a better way of saying it is the main selling point of Gateway computer Corporation, was that all of their technical support personnel are in the United States of America and are citizens of the United States of America.  If you've ever had to call into tech support for Gateway computer problem. You can attest to this fact.  They are American, easy-to-understand and there are no language barriers.
In contrast Dell, HP, Sony and many other computer manufacturers including Apple at one point in time.  All had their technical support personnel based overseas.  Therefore ASAP computer services highly recommends Gateway computers, not only for this reason but because they build a quality computer at Gateway.
ASAP computer services can provide you Gateway computer repair in San Antonio for your personal computer or for your business.  When your Gateway CPU needs to be fixed because it's broken, remember ASAP computer services and give us a call at 210-497-1424.
Gateway computers has not had a recent recall however in the year 2007 Gateway computers recalled 14,700 Gateway laptop computer batteries due to overheating issues that could possibly cause a fire.  If you own a Gateway 400VTX and 450ROG series notebooks or laptop. With the battery serial number listed below. You are eligible for recall repair.
6500760
6500761
made by SMP will be on label of laptop battery