You need a HD videoconferencing solution because you are using technology to leverage your reach to your clients and investors.  Reaching them wherever they are using the highest quality connections, cameras and voice over Internet protocol phone systems leaves the kind of impression you would love to make.  Because we only get one chance to make a first impression, when pitching a client, your service or product. Call 210-497-1424 to speak with someone at Asap Computer Services now.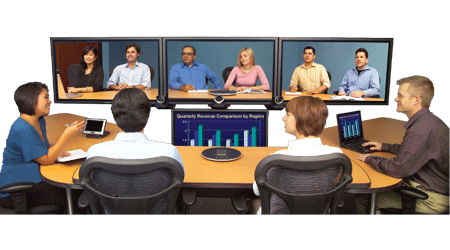 Some of the situations benefiting from the services or products that you deliver being described or demonstrated over HD video conferencing solution channels include.
Sales meetings
R and D brainstorming sessions
Investor relations
Product demonstrations
Negotiations
Contract discussions
Not only does videoconferencing increase your reach, it saves you money.  We've all had a few good expenses in our time but with today's economy, fuel and lodging are an expense that everyone would love to do without.  Not to mention per diem and other costs associated with traveling employees or executives.