"Register DOWN!" …  With ASAP you only have to make one call.  ASAP Computer Services provides San Antonio POS System sales and support for Retail, Pharmacy and Medical industry clients only.
Retail Stores, Pharmacies and the Medical Industry
Retail Pro
Cloud Based POS
Quickbooks
SUSE Linux POS
Register Recovery Planning / Service Contract Sales
Your "Register Down" recovery plan must address risk from all sources of both data loss and loss of profit; from both catastrophic and everyday failures. Through insight and example, the ASAP Computer Services service experts will help you determine where your current plan excels, where it falls short, and where ASAP can help by providing the comprehensive approach you need.
Asap can help you with communication issues between multiple POS stations. For situations in which the hardware is physically failing or damaged, ASAP's data recovery services will utilize, special recovery hardware to retrieve mission critical files and systems. This service is the most effective solution for very complex and time critical situations. Call 210-497-1424 to speak with someone at Asap Computer Services now.
With over 20 years of experience selling and servicing POS systems, ASAP is your one-stop shop for all your services needs. From beginning to end, our services team offers scaled-to-fit rollouts, onsite technical services, depot repair, project management, and a 24-hour, 7-day-a-week help desk. The best sales for your POS San Antonio has to offer.
ASAP offers installation services, data cabling, site surveys and more. Our Onsite, Depot Repair, and Help Desk departments work with you to minimize your downtime and maximize your profitability.

Our experienced sales staff will help you assess your company's needs and recommend solutions that will help you meet your goals. Our field technicians will setup and install and maintain your point-of-sale solution so you don't have to. Our project managers will ensure the installation runs smoothly and to our satisfaction. And our help desk will assist with any future service requirements.
Let ASAP help you serve your customers with the clear communication, efficiency, and service that will make your company a success.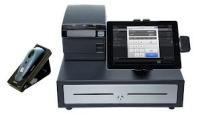 The ASAP Solution presents a full, easy-to-execute road map for recovery that even reduces time and expense required for planning your register recovery plan. It's a single, multifaceted resource that does it all: Protect and manage data from your entire IT infrastructure. Perform automated routines to secure data from specific applications or databases. Maximize backup and restoration performance. Create a detailed plan for recovery. Execute rapid, error-free recovery.  New Cloud based POS systems are un-tethering the "cash register" once and for all.
If you're not able to take credit cards you can't run your business in the IT environment that retail businesses are competing in today.  Be sure to sign up with a reasonable and reliable credit card processor and if you have questions about Encryption, HIPPA or PCI compliance, give us a call or Contact Us.